Jason Larock: Dream Daddy, story telling, & DnD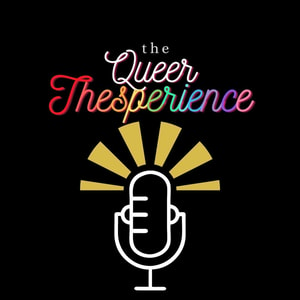 This week we're sharing an interview that was recorded a few months ago with the fantastic and incredibly skilled Jason Larock (he/him)! You may recognize him from his works as Damien Bloodmarch in Dream Daddy or from his Twitch Streams, but you can also find him in indie projects like The Office Type, Hidden Treasures, and NIGHT/SHADE! We talked about voice acting, his time on "Dream Daddy", and views about story telling!
Find Jason at https://twitter.com/j_sonlarock Find our host Casper Oliver (they/he) at: https://casperolivervo.carrd.co/ Podcast logo designed by Ashlee Craft (they/xim) https://ashleecraft.carrd.co/
If you would like to help support this series, along with our other various queer-led projects, sign up to support us on our official Patreon! https://www.patreon.com/thesperience
Trailer is from our partner podcast, "Jar of Rebuke"